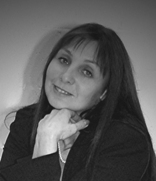 Olga Kresin,
Founder and Artistic Director


Olga Kresin holds a degree in Choreography from the state School of the Arts in Kishinev, Moldavia. She also holds a degree in Classical Ballet and Choreography from the State School of Grand Opera and Ballet House in Odessa, Ukraine. She has also earned a degree in cinematography in Ukraine. Ms. Kresin has continued her studies and training in the United States. Her accomplishments in the United States include winning the coveted Outstanding Teacher of the Year in 2002 and 2008 at the Youth America Grand Prix Competition as well as receiving the Outstanding Choreographer Award in 2004.
Her students have gone on to participate and win in competitions such as the International Ballet Competition in the Bolshoi Theater in Moscow and the Youth America Grand Prix in New York City. Her students have also taken part in many other international competitions such as the Vienna (State Opera) Ballet Competition, Premio Roma (Italy) Competition, Shanghai International Ballet Competition, New York IBC, Jackson IBC, Odessa, Ukraine Ballet Competition and Berlin, Tanzolymp Competition.
Olga Kresin continues teaching and designing choreography for classical and contemporary ballets in Pennsylvania and New Jersey. Presently, she is the Artistic Director in the Olga Kresin Ballet School at the JCC Klein Branch where she prepares her students to participate in further competitions and take part in annual ballet productions.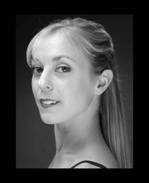 Kathleen Dwyer


Originally from Philadelphia, PA, Kathleen Dwyer began her ballet training with Olga Kresin. She graduated magna cum laude in 2001 from Mercyhurst College with a Bachelor of Arts in dance/ arts administration. Kathleen danced professionally for twelve years with the Louisville Ballet, and previously with several other companies including the Charleston Ballet Theatre, Channel Islands Ballet, and Lake Erie Ballet. Over the years she has danced many of the classical ballets and in various ballets and works by world-renown choreographers such as George Balanchine, Paul Taylor, Twyla Tharp, Val Caniporoli, Andre Prokovsky, Helen Pickett, Amy Sewiert, Adam Hougland, Mark Godden, Ben Stevenson, and many others. For the past fifteen years, Kathleen has instructed at several different dance schools, teaching ballet, pointe, variations, creative movement and even public school dance education. She is very happy to come back full circle, teaching for Olga's school!

Alexei Borovik


Alexei Borovik recieved his training in Russia at the Perm Ballet Acadamy. In 1987, he won the Gold Medal at the Sixth Concourse International Ballet Festival. He was a Principal Dancer with Perm Ballet Theatre and the Pennsylvannia Ballet.
Assistant Teachers
Yana Feldman
Magge Hoelper
Olga Podprugin
Kaila Carter

Master Teacher
Ballet Legend
Lev Vladimirovitch Assoulyak


Costume Designers
Vita Potapova
Yevgenia Sud
Masha Liberman
Judy Carter
Tanya Verkhgradska

Stage Design
Svetlana Dvorkin
Vita Potapova
Natalya Dreytser
Victoria Urytsky
Derek Grant

Photographers
Lina Uchenik
Leonard Schronk

Video
Isaac Sterin